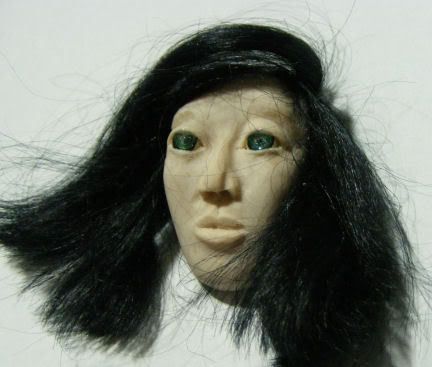 I have been in love with polymer clay since a friend introduced me to it a couple of years ago. This is my first attempt at a human face. It is 1½ inches tall (about 4cm). The eyes are a little too big but I like them anyway. I also made them from polymer clay.
Like many women, she is having a bad hair day. A little hair product should fix that right up.
At the moment I am building an armature for a creature that has crept into my head demanding to be brought to life.