The
mask
is 80% complete and will be finished today. Here is what was done to it yesterday. Black clay is on it now and I have put gold leaf on a sheet of pearl clay.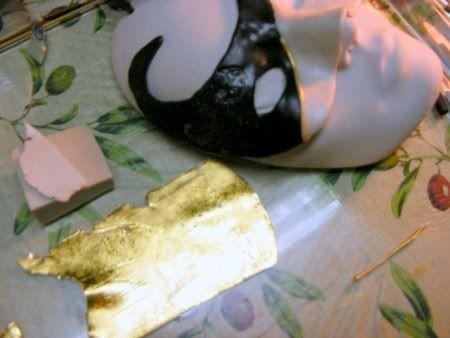 Made long ropes from the gold leafed clay and added rhinestones.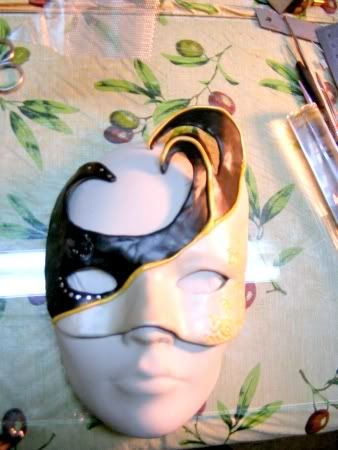 I made the plaster face from a plastic mask I picked up. I just put it in the oven along with the clay. The photos above are from before I baked it. I propped up the curls on the top with balls of aluminum foil. The wire mesh probably would have held it out straight but I did not want to take any chances.
The finished mask my be seen at the
Masquerade Clay Ball
.