Building up the body and upper legs. The hind legs still need a lot of work.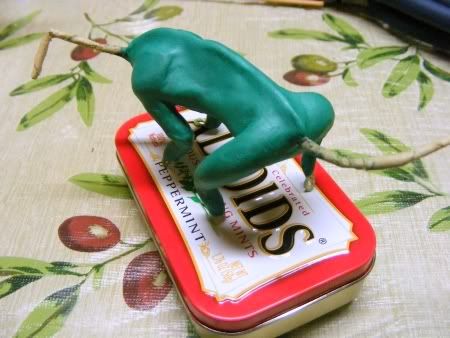 In this shot the tin is sitting on my work surface. A 3/4 inch thick sheet of tempered glass.
I will work on her more when I get home this afternoon. I am going to drive down to Alabama to pick up some art supplies for my entries in the Masquerade Clay Ball. I will tell you more about that a little later. It is a project that I am very excited about.