When
CatsWire
challenged me to create a tiny dragon I was so excited to try to make one. Sculpting is my first love with polymer clay but I had never attempted a dragon before.
She is tiny. about 1 3/4 inches tall including horns and 3 inches long.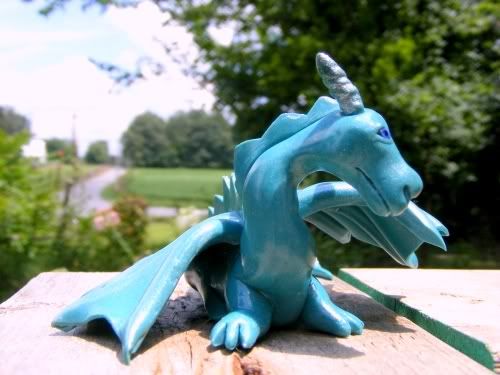 She was so much fun to make that I will be making more! It felt so good to get back into sculpting again.