I have wanted to make a Spirit doll for several years now. Sewing beads is 2nd nature to me. I used to design seed bead earrings. I was not sure how to bead around the face though.
First I made a few face cabochons. I made several but have specific plans for these two. One will be a Spirit doll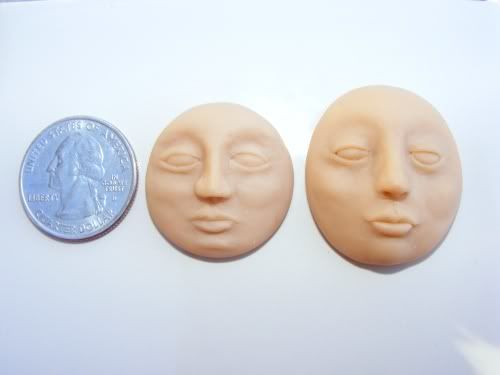 I do not use molds to make my faces. Nor do I make molds from them. I like my faces to be as individual as real people.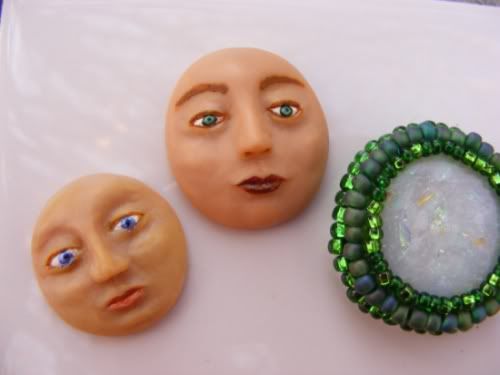 To me, greens and leaves remind me of life and healing. Green reminds me of the smell of Spring and the Earth coming back to life after a Winter's sleep.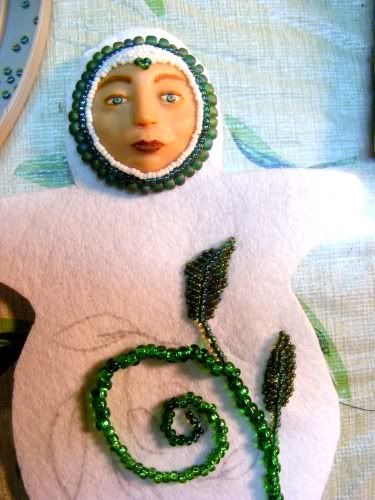 So my doll is going to be in various shades of green, cream and white.