I have always loved tiny things. I challenged myself to make a 1:12 doll house scale Easter Basket and here is what I came up with.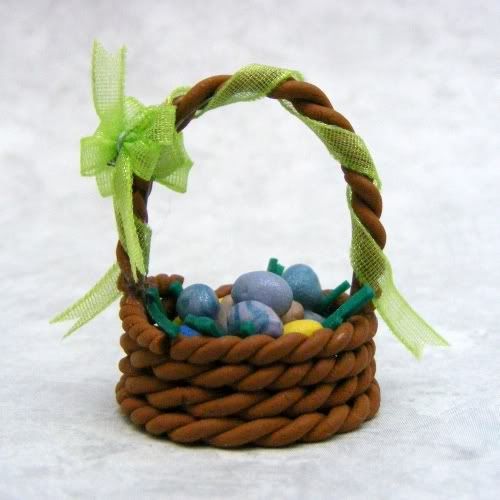 Basket measures 1" (2½ CM) wide and 1 6/16" (3½ CM) tall.
Eggs measure 3/16".
It is entirely polymer clay except for the ribbon. I am happy with the results but would like to work on making finer blades of grass.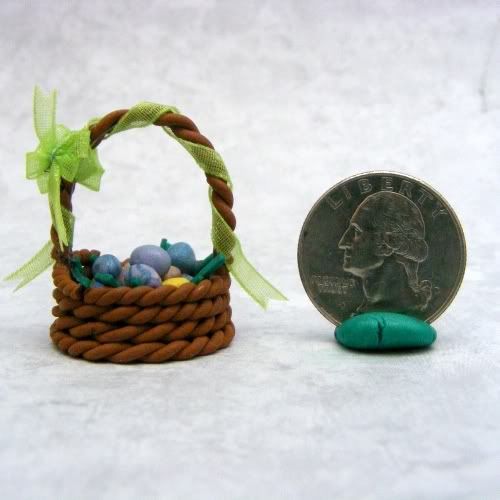 I just listed this one in my shop. Now I am working on one in 1:6 play scale (Barbie size).