For masks I start with wire mesh armature. Ignore the doll armature holding it she is for a different project I am about to start.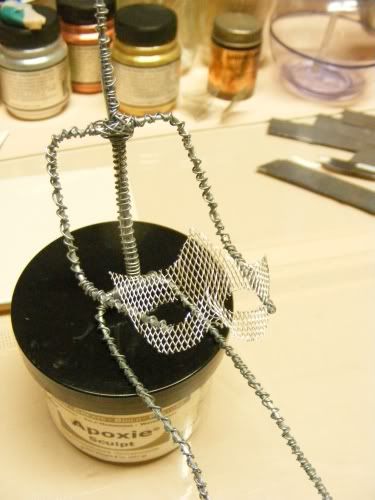 Then I mix my clay color and apply it to the wire mesh making sure there are no air bubbles trapped inside. To achieve the shade of gold that I wanted I mixed gold and silver Kato clays. I really like the resulting color.
Once the mesh is completely covered then the fun starts. Here it is ready to go in the oven to cure.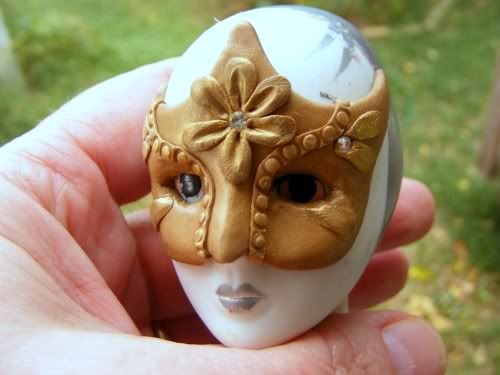 After curing I put on a couple of coats of a polymer clay safe polycrylic finish.