I hand sculpted this hummingbird feeder from polymer clay. It is 1:24 scale, half the size of dollhouse scale. The part I am most proud of is the shepherd's hook.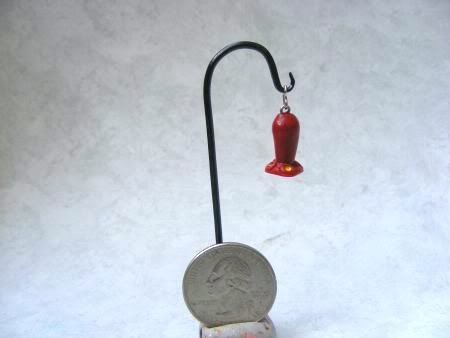 I wanted it to look like wrought iron so I hammered out some aluminum wire. Then after shaping it into the correct shape I painted it in flat black. It took a couple of tries of hammering and shaping before it looked the proper scale. I am happy with the results.
On my list of things I want to make is a diorama box to photograph my garden miniatures. I am going to start on that today along with sculpting another snail.