Yes Super Sculpey is a clay but in this case it is a favorite tool. It all started a few months ago when I saw this pinned on Pinterest...
I read
Cynthia Blanton's blog post
linked in the pin and decided to give it a shot. It works! I have not cleaned my pasta machine nor taken it apart once since using the super sculpey in this way. When I made the Snail Mailman I was able to go from black clay to white clay with no streaking at all.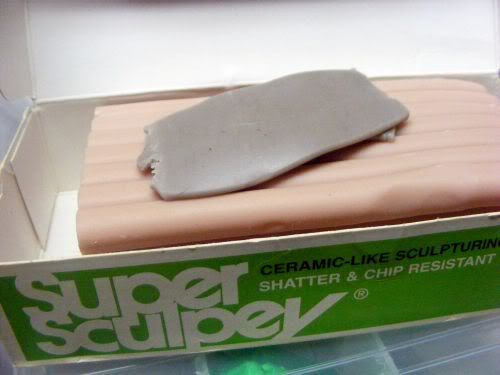 That gray piece is what I have been using the past couple of months. What it is sitting on is the original color. You can see how much it has picked up. So I do believe that in this instance Super Sculpey qualifies as one of my favorite tools.