Earlier this year I bought a new camera and wanted a new case for it. I could not find anything I just had to have so I started browsing the Vintage aisles of etsy. I normally do not alter my vintage finds. However, while browsing I found this new, still in the original box 1960's reel case. For film reels. I was born in the 60's so it felt like it was meant to be.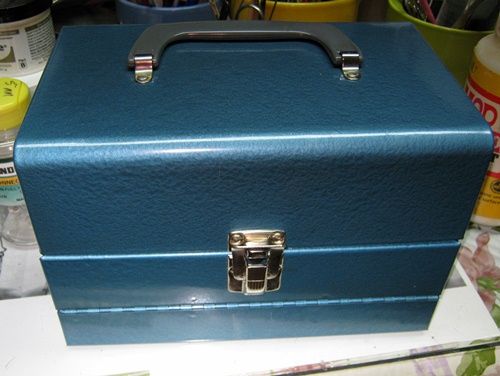 I thought how perfect! Film, camera.... get it? I loved the idea and set out to find a pretty fabric with perhaps flowers or dragonflies (I collect all things dragonfly). While browsing I found cotton fabric printed with rolls of camera film. Again, perfect!! I bought both months ago but never took the time to make my camera case until today.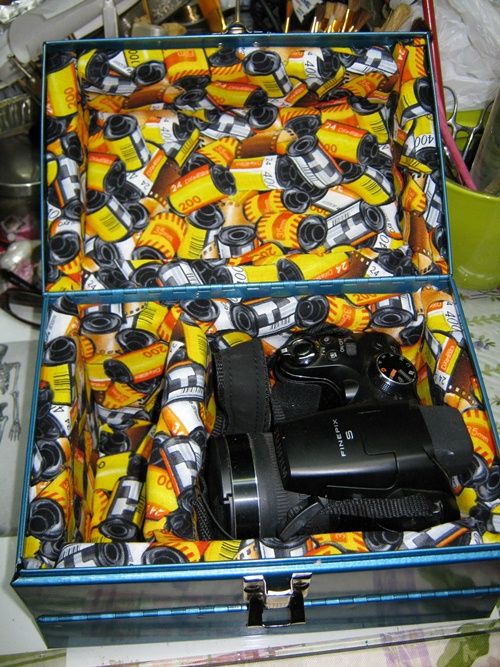 All padded and lined with the cool fabric. I love it! Not sure if you can tell in this photo but there is a compartment for extra batteries, accessories, and a pocket for extra SD cards. Someday soon I am going to make a matching camera strap cover then it will be complete. I think I might have time to get to it in December.